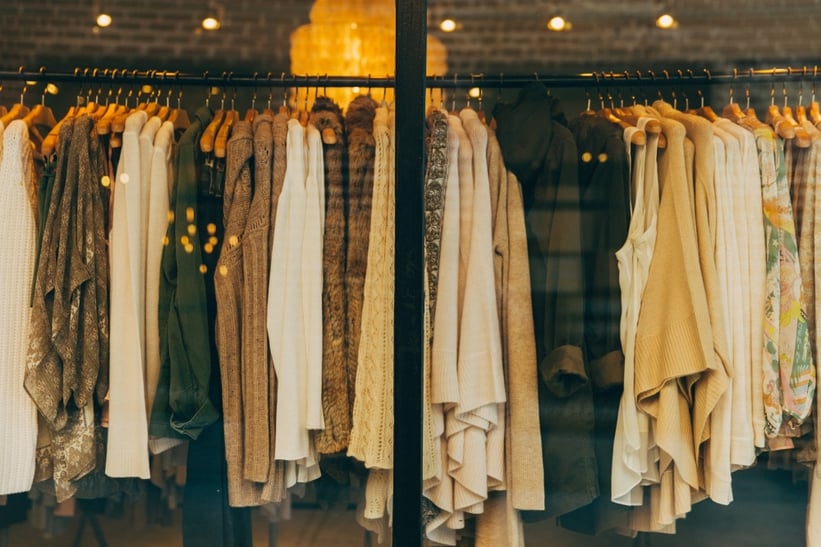 Choosing the right ERP for your fashion or footwear business is a significant decision that promises many benefits to the way you operate. With improved customer relationships, better management of supply chains, optimised inventory, and more collaborative interdepartmental working among the main benefits, your business cannot do without an ERP – not if it wants to be competitive in the modern world.
However, like all business systems designed to streamline your daily operations, ERP platforms are often the backbone of what you do. It is a costly mistake to invest in a generic ERP that isn't designed to support apparel businesses or doesn't offer the functionality you require. To help you make an informed investment decision, consider the following criteria:
Cost
Before you assess the ERP options consider the features your business needs most. A more expensive platform may boast tools that you won't use, while cheaper software may be limited in its capabilities or may not scale as your business grows. Remember that evaluating your budget will ensure that you can afford a platform that's within your means.
Integration
An effective ERP connects and synchronises with existing business applications, such as your front-end systems, CRM tools, and marketing analytics. Data can then be centralised in a single repository for every department to access, eliminating duplicated entries, mismatches, and data redundancies.
Suitability
Generic ERP platforms may advertise themselves as the 'one-stop-shop' that no business can do without. However, apparel businesses benefit from a tailored solution that is custom-built for their unique needs. For example, STYLEman ERP, which was developed specifically to support the fashion industry, incorporates a unique matrix for effective product development management. Generic ERPs cannot manage the diverse range of garments, with almost endless sizes, colour, and style configurations. Therefore, consider carefully whether your chosen ERP will be able to support the intricacies of your business effectively.
Scalability
How we shop has changed considerably in recent years, particularly in fashion. Hence, ERP software needs to keep up as your business reshapes in response to consumer demand. For example, you may expand your use of different sales channels, access different territories, or add additional storage facilities to increase your reach, so the ERP platform must support this growth. Also, ensure that the ERP provider can provide ongoing product support, so you can call on their expertise when adapting the system to cope with your business's expansion. At Option Systems, we provide full and complete training for all of your employees who will be using your ERP system, ensuring that they are well versed enough to handle the majority of system queries themselves. We also remain available for back up support when needed.
Usability
Instant access to your business data is one of the most important ERP software benefits, enabling colleagues to make informed decisions from any location. The user interface quality is critical, as a difficult platform risks slower operations as users struggle to get to grips with it. Our ERP systems are scalable and user-friendly, ensuring your team are able to navigate the system quickly and easily.
Future Reliability
Investing in an ERP is not just for today but is a long-term business decision. Your entire operation will be overhauled and streamlined with the right platform, with a positive return on investment for years to come. Therefore, check that your chosen supplier is committed to working as a partner with your business, so you can be confident they'll be on-hand to help you get the most value from the system.
STYLEman: ERP For The Fashion Industry
STYLEman ERP has been developed to support apparel and footwear brands, so if you're weighing up your options, get in touch to arrange a free demonstration and see how it could benefit your business.
Image source: Unsplash