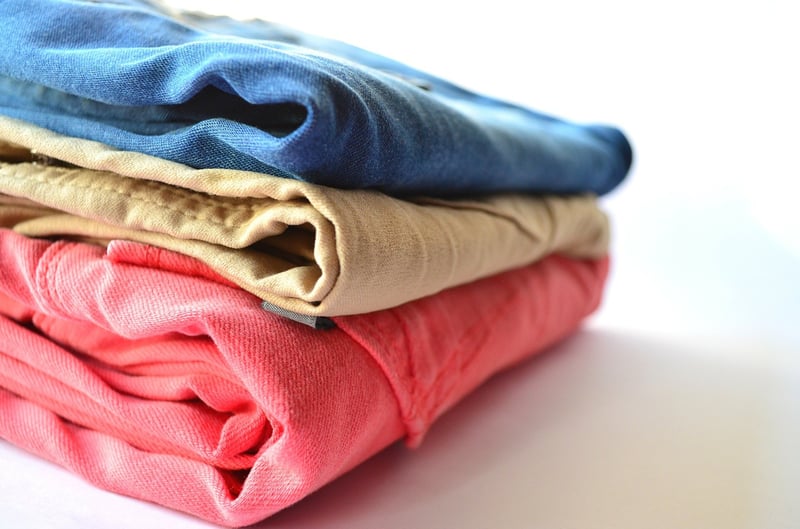 Enterprise Resource Planning (ERP) is a great software concept for managing complex supply chains, stock and sales simultaneously. By unifying different databases and combining them with real-time feedback and remote control software, ERP allows administrators to quickly analyse apparel supply and business trends, making instant changes as needed.
It's useful for stocktaking in manufacturing and retail. By providing each item of clothing and accessory with a unique entry, numerical tab, and profile within the ERP, a much greater degree of stock visibility and control is provided. Supply chains can be optimised to get the most profit out of the most successful items. Here are five other ways ERP benefits the fashion industry.
1) Inventory and Stock Management
Having a centralised, constantly updating digital database of everything stocked, manufactured, and sold allows companies to plan, streamline product lines, and cull anything that isn't performing effectively. ERP software allows the allocation of stock to sites where it sells best, and provides a greater degree of accountability when it comes to tracking commissions, stored items, and deliveries.
2) Cloud Capabilities
Instead of relying on one networked hard drive to store and relay data to warehouse or office terminals, modern ERP suites upload information to a cloud-based platform instantly, in real time.
Cloud computing allows different apparel sites to build up a 'holistic' data overview, monitoring and collating information about every area of the business as one, easily searchable block. Cloud-enabled ERP reduces the need for complex and expensive local networks, and also makes it easier to access information for those working remotely.
3) Complete Visibility
ERP allows a top-down view of your business, showing users every aspect of the workplace rather than brief, limited snapshots. Data transparency aids in the creation of detailed metrics, trend graphs, and meta-analysis to inform planning for the future.
4) Full Product Views
Traditionally, product data was often compartmentalised and difficult to access. You had a separate department dealing with buying, sales and stock and so on. This could make it difficult to collate all the information and see it as a whole.
ERP eliminates these unnecessary complications. By combining information on each separate product into a searchable dashboard, a quick, easy-to-understand overview can be provided to staff and administrators. This makes finding and cross-referencing product information, sales figures, and brand recognition data far easier.
5) Real-time Data Sharing
An ERP relays events to the main server as they happen. This allows cloud databases to instantly update when a sale is made, or a box is moved to transport, or a product arrives at one of your storefronts. Managers can keep a close eye on how your apparel business is running in real-time as key events happen.
STYLEman ERP From Option Systems
Option Systems are designers and suppliers of STYLEman, the premier ERP suite aimed at businesses with complex supply chains in the fashion and apparel industry. Call, email, or visit us online today to find out more about how STYLEman ERP can meet all your trading,monitoring and distribution needs.
Image Source: Pixabay