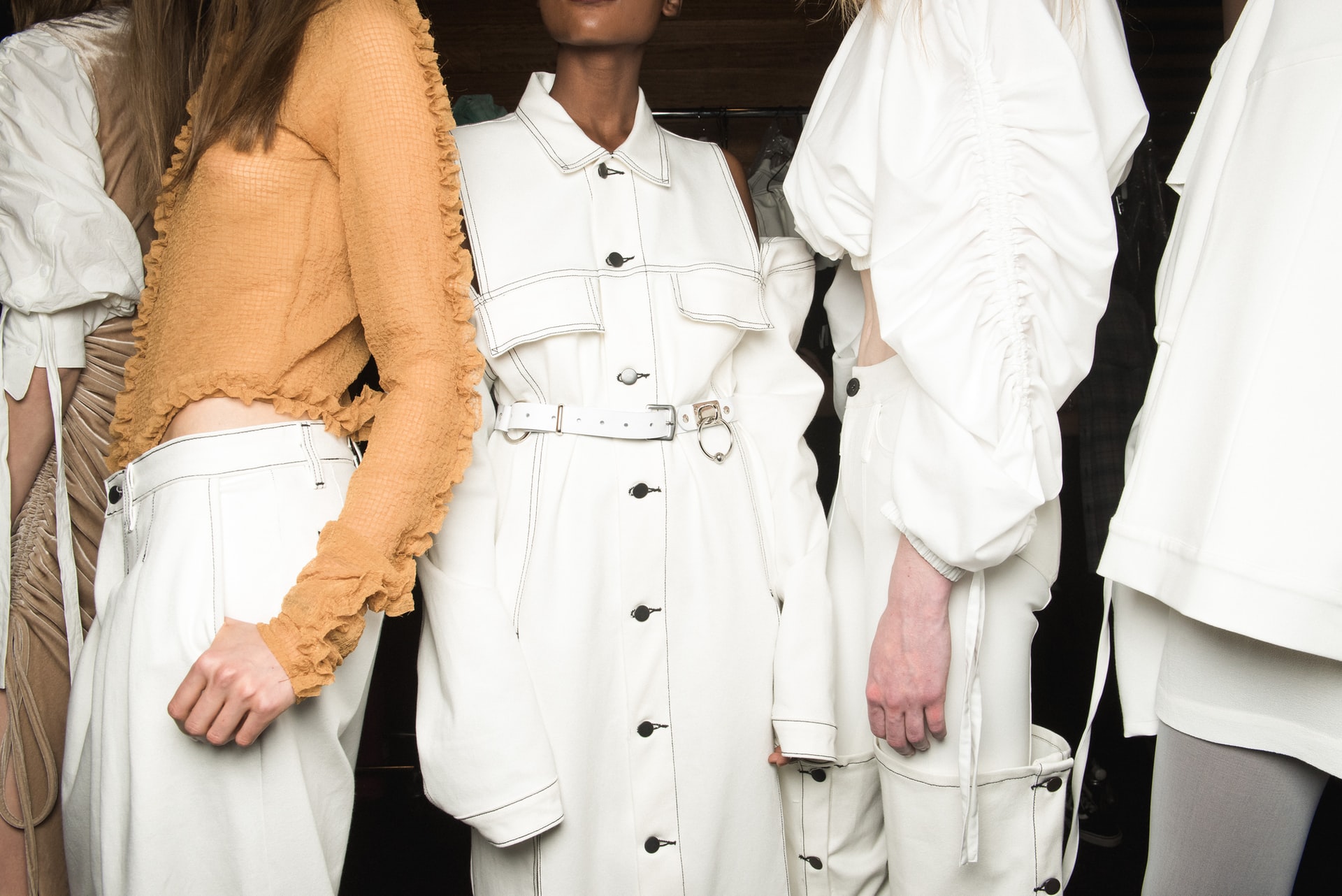 COVID-19 has seriously challenged every retail sector since 2020 - none more so than fashion and clothing. A combination of severe lockdowns, falling consumer confidence, and the cessation of holidays, social life, and formal events, has caused a wave of closures, restructurings, and redundancies.

Top designers and once titanic brands, such as J.C. Penney, Marc Jacobs, and Gap, have cut their operations, reduced floor space and locations, or filed for bankruptcy. Mid-range retailers such as Debenhams and the Arcadia Group will not be returning to the UK high street post-pandemic. Does this mean that the fashion industry, at least as we understood it before the pandemic, no longer has a place in the modern consumer economy?

Not necessarily.
While some parts of the fashion industry – notably the high street – are certainly on very shaky ground, others sectors are thriving, particularly those attached to digital aggregators such as ASOS. Others are ticking on as they always have done. The story of 2021 is that of a fashion industry reconfiguring and reinventing itself. Here's our quick overview of the major challenges facing the sector as it learns lessons from the pandemic:


Erratic consumer spending habits - UK general clothing spend fell by 25% in 2020 (BBC, Jan. 2021). Retailers had to scale back, mothball shops, or improve sales to stay solvent in 2020. The upside is that, for many consumers, the money not spent on clothes in 2020 is now available to spend in 2021 – and there is widespread enthusiasm about a return to the high street this summer. While care should be taken not to repeat the mistakes of last year, overly cautious brands could lose out on a big resurgence in consumer spending in 2021.
Lean and adaptive retail business models- Some brands were already teetering on the brink in late 2019. The arrival of COVID-19 delivered a killer blow to struggling, indebted shops and chains that had failed to adapt to the online retail boom. Brands that have successfully weathered the storm stand to gain from consolidating their retail outlets and streamlining their routes to market, cutting costs while giving consumers greater choice and ease of access.
Dynamic web platforms - Bucking the overall trend, digital retailers with cheap doorstep delivery and strong online presence have seen sales explode in lockdown. ASOS saw 2020 sales rocket by 18%, adding £1.8 Bn. in value (Retail Gazette, Oct. 2020). While online sales are expected to fall slightly from their 2020 levels after the economy reopens, most retailers are planning for long term increases in demand for ecommerce compared to pre-pandemic sales levels.
Digital collaboration - Online success has relied on flexible and responsive marketing strategies to meet consumer requirements, with close interplay between offline and online retail models. Companies with inconsistent offline-online marketing or no online presence (e.g. Primark) have struggled to maintain turnover and presence more than some of their high street competitors.
Supply chain readjustment – Just In Time (JIT) delivery failures in 2020, unsold stockpiles, and cross-border restrictions have all made moving clothes for import and export harder. Many suppliers are now considering on-shoring, streamlining, and high-tech solutions while shifting to local manufacturers.
Survivor consolidation - The winners of the pandemic – retailers with business models and infrastructure flexible enough to respond creatively to the crisis – are currently embarking on a spending spree, acquiring defunct supply chains, properties, and unsold 2020 clothes. For businesses with the capital to invest in growth, 2021 offers a golden opportunity to consolidate their market position.
Automation - Many manufacturers are looking into new tech to reduce labour requirements on the factory floor and minimise the risk to their manufacturing base from future pandemics – robots can't catch or spread diseases.
Specialist Fashion ERP Software From Options Systems
In a changing, volatile fashion marketplace, you don't want to be left behind the competition. As the world exits lockdown, it's critical to have the best grasp on your channels, manufacturing, and retail fronts possible. Our STYLEman ERP suite lets you keep track of your inventory, manage sales and marketing digitally, and plan the future of your business - all from a single suite. Get in touch with us today to learn more.
Image source: Unsplash