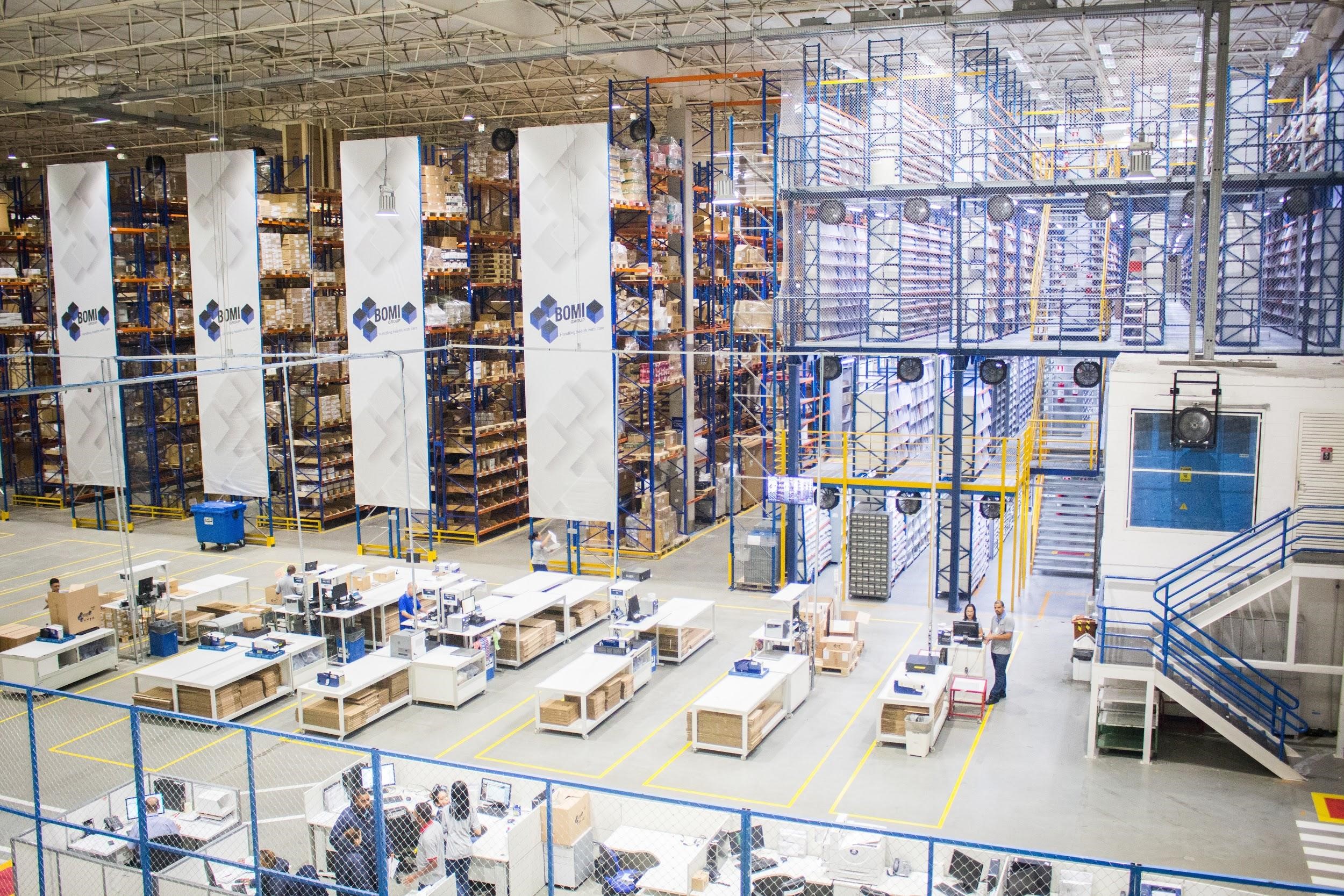 An effective, functioning warehouse that receives and ships products in a timely manner and organises stock efficiently is the stronghold of any business. Delays in processing deliveries and orders, inaccurate information about stock levels, and unproductive workers conspire to give your business a poor reputation, and customers are likely to look elsewhere. Therefore, warehouse management is at the crux of its effectiveness and, by adopting the following strategies, you can be confident of a smooth and reliable operation.

1) Invest in STYLEman WMS
STYLEman WMS is an innovative software solution that provides efficient paperless warehouse management. Operated from Warehouse Office, a browser-based application that runs on a desktop PC or tablet, STYLEman WMS provides comprehensive functionality for any warehouse, offering a range of features, including style and material inventory management, perpetual inventory counting, and total and lot-level control, enabling your warehouse to operate seamlessly, without the need for time-consuming and costly paper trails. For picking efficiency, optimised warehouse routing and optional combined picking and packing functionality, choose STYLEman.

2) Communicate data via STYLEman
STYLEman WMS integrates effortlessly with STYLEman ERP, giving you full access to real-time data about stock, sales, and inbound items. Instant access to the data you require saves considerable time hunting through spreadsheets or paper documents, improving your insight into your business and providing you with the necessary information to make strategic decisions.

3) Provide professional development for employees
Upgrading to a warehouse management solution, such as STYLEman WMS, is only part of the journey to achieving a more efficient operation. New technologies are only as good as the people using them, so invest in a comprehensive training programme to enable your warehouse operatives to understand how to use the software to its maximum potential.

4) Organise the warehouse inventory
Organising stock isn't necessarily the logical process you might assume. While it may be tempting to place together similar items, such as a particular colour in a certain line, arranged by size, this could cause mistakes in the picking process as products could be easily confused. Instead, consider the picking methods your staff use and arrange accordingly, anticipating the mistakes that might be made to try to prevent these. You may consider stocking faster moving colours and sizes together in a higher density pick face, with fringe sizes and less popular colours further away.

5) Upgrade signage and labels
Warehouse employees need to know the exact location of products so that the picking process is swift, efficient and accurate. Signage is also necessary to protect the welfare of your staff, with safety hazards clearly indicated, driving lanes demarcated, and electrical dangers highlighted. A preventable accident could cause considerable disruption to your operation.

6) Install new equipment
Warehouse equipment that is slow, unresponsive or liable to break down is not conducive to an efficient operation! Where necessary, upgrade lifts, conveyors, doors and computer systems if they are not performing up to standard, to increase productivity and reliability.

7) Audit your warehouse processes
Creating an efficient warehouse means identifying and rectifying areas of weakness, so a full audit – repeated regularly – will help you to spot where improvements could be made. Consider the organisation of stock, the movement of goods and each stage of the picking and packing process to assess how the system functions.

Find out more
If your warehouse lacks the efficiency to place it at the forefront of the clothing industry, why not request a free demo of STYLEman WMS, the innovative software solution that could transform your operation?

Image source: Unsplash