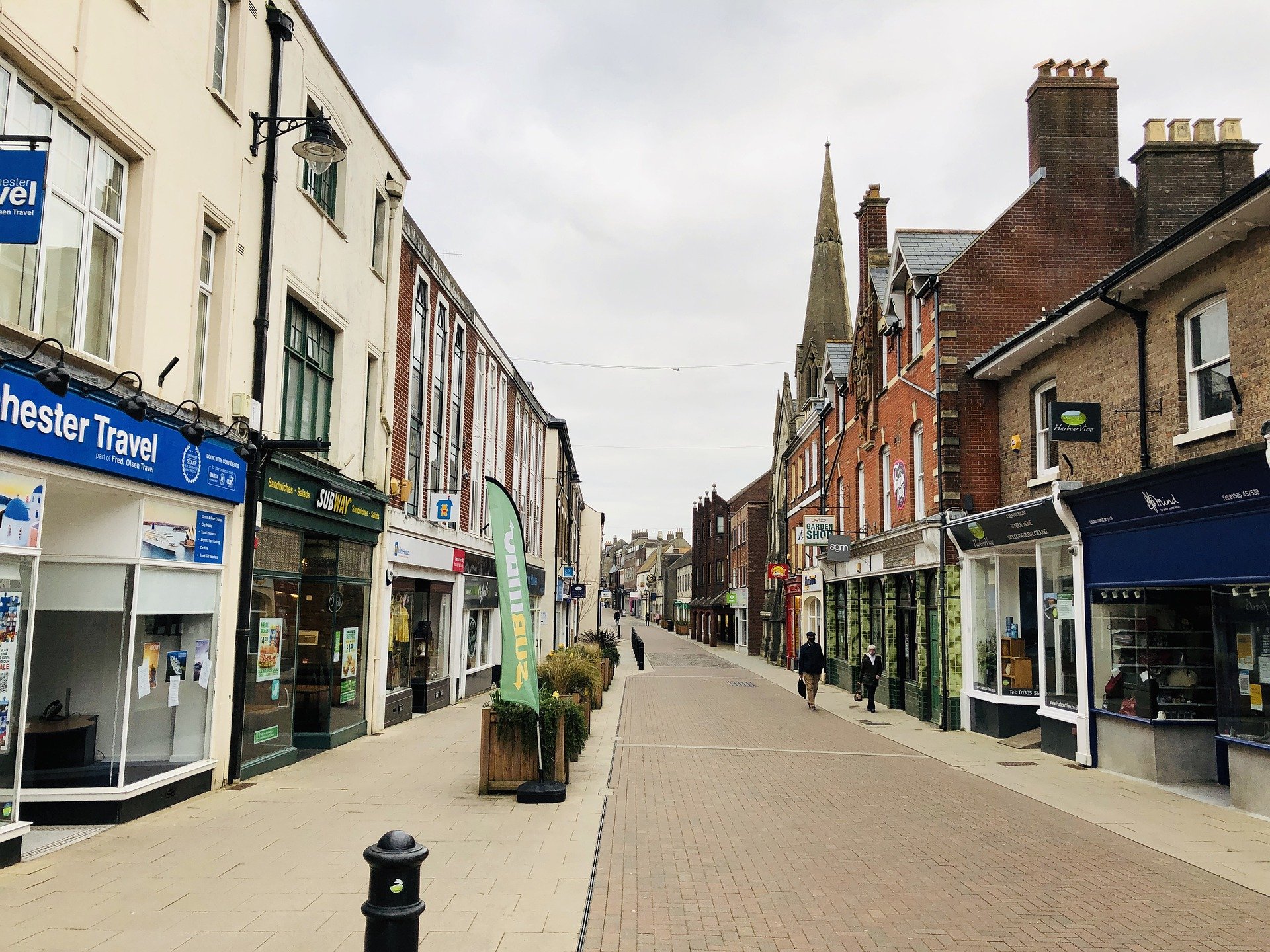 The retail landscape is changing, but the gradual shift from bricks-and-mortar stores to e-commerce channels is hardly new. Many were shocked when Woolworths – one of the country's most well-known high street brands – disappeared in the UK after a century of high street trading. But the recent collapse of Debenhams, best known for its clothing range and fashion concessions, sent shockwaves through the industry, forcing many to consider the unthinkable: is high street shopping coming to an end?

Is This The End of The High Street: The Facts
The popularity of e-commerce has risen in recent years, driven by several key factors. The widespread availability of wireless internet, for example, has enabled consumers to browse fashion collections and order garments in seconds, while fast and cheap (or free) shipping means shoppers can receive cheap garments within 24 hours of ordering. With the high street already in decline before 2020, the global pandemic further fuelled the popularity of online retail, ensuring consumers could receive products even when bricks-and-mortar shops were closed.
The statistics bear out this shift in consumer behaviour – but only to a degree. In early 2020 (pre-lockdown), nearly one-fifth of all UK retail sales were online, an increase of 10.5% since 2010. E-commerce flourished during the subsequent lockdowns, particular in the apparel and footwear sector, as two key statistics bear out:
In the first lockdown in 2020, online purchases accounted for approximately 45% of all fashion and footwear sales.
In the second lockdown, online fashion purchases soared to 60%.
However, since the return to a more 'normal' way of life, with high street fashion stores open, internet purchases have fallen to one-quarter – higher than pre-pandemic levels, but considerably lower than during the nationwide lockdowns. Thus it could be argued that the popularity of e-commerce in 2020 was driven more by circumstance than consumer choice.
The Rise of The Small Independent
As some of the biggest names in fashion fall by the wayside and brands become assimilated under a single name or converted to digital-only channels, small independent fashion retailers are plugging the gaps in the high street, breathing new life into physical retail.
Consumers, particularly the so-called Generation Z (born c1995-2010), who are more mindful of environmental and ethical issues than their Millennial contemporaries (born 1980-c1995), seek alternatives to the multinational giants whose brand reputation is often tarnished with concerns over global shipping and employee working conditions. Gen-X shoppers (born 1965-1979) who are old enough to recall the flourishing high streets of the '90s and '00s are more inclined to support local independent traders, particularly as Covid-19 wrought economic catastrophe on many start-ups and small-to-medium enterprises (SMEs).
How Apparel PLM Software Can Benefit Your Fashion Business
In times of retail uncertainty, it's vital to have effective systems to streamline and optimise product lifecycle. Whether you're an SME or a large, established brand, PLM software for the fashion industry can make your business more robust and resilient.
Achieve quicker time-to-market to capitalise on emerging trends.
Reduce material and production costs.
Increase productivity by eradicating needless repetition of tasks and data.
Improve the quality of garments to achieve higher retail prices and customer satisfaction.
Scale your business effortlessly.

STYLEman365 ERP and STYLEman365 PLM are custom-built for the apparel and footwear industry. To arrange a free demonstration and witness the benefits for your business, please get in touch today.
Image Source: Pixabay