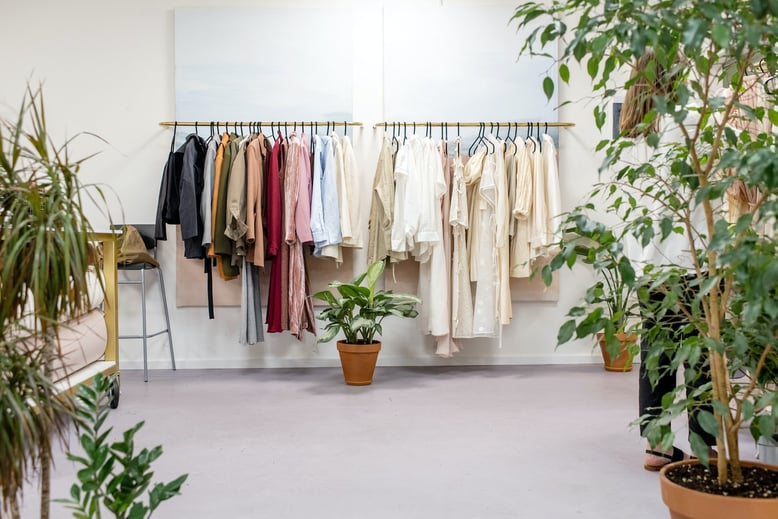 For SMEs, choosing the correct software investment often means the difference between thriving or failing, but advice on which technology is worth the investment is often thin on the ground. At Option Systems, we specialise in targeted ERP and PLM software for clothing and footwear suppliers, distributors, and manufacturers. Here's how our STYLEman ERP can increase your profits.
What's The Deal With ERP?
Enterprise Resource Planning (ERP) software integrates all of the supply chain management functions of a business. Although the software itself requires complex coding, the end result is simple: your sales automatically despatch an invoice, your stock order form is instantly updated, and your accounts are neatly balanced. It's no wonder that small businesses and start-ups have come to rely on this highly efficient way of managing tasks that are traditionally both time-consuming and error prone.
STYLEman ERP brings together all of the features of the leading ERP systems and optimises them for clothing and footwear retailers. This focused and specialised approach means that users get more benefits from their investment.
Saving Time
Small businesses cannot afford to be liberal with time management. While large organisations can get away with glaring inefficiencies, smaller operations have to be neat, nimble, and agile. This is one of the reasons that smaller companies tend to be the unlikely survivors during episodes such as the credit crunch. However, when budgeting is tight, SMEs often become victims due to simple problems such as not having enough hours to get the work done. Cloud-based ERP software, such as STYLEman, is designed to make organisational tasks streamlined, freeing up time for employees to focus on their work.
Getting It Right
Even the simplest errors can lead to big losses. Problems in inventory management can result in more than just mismanaged budgeting; they can create a sizeable PR dent. Consumers become quickly frustrated when stock is unavailable, and delays in supply lead to problems along the chain. Many fashion retailers fail to survive due to not being able to navigate the challenges of fluctuations, seasonal up-lifts, and unpredictable external forces such as cultural shifts or – as we have recently seen – pandemics. STYLEman ERP automates inventory management with the rest of your business functions so that you can keep an eye on the bigger picture.
Planning Ahead
In today's business, data is power. ERP software is designed to collect and organise streams of information so that companies can develop a clear understanding of how, where, and when their stock is moving. This type of analysis is vital for short-term planning, but is particularly important for long-term strategic management. ERP software can help identify patterns in consumer behaviour and predict supply chain reliability, enabling businesses to take proactive measures. By collecting, organising, and automatically analysing data, STYLEman ERP gives you a clear window onto your organisational performance.
Find Out More
At Option Systems, we are dedicated to providing the most beneficial cloud-based ERP in the clothing and footwear industry. For more information about STYLEman ERP, how it works, and how you can benefit, please get in touch today.
Image source: Pexels