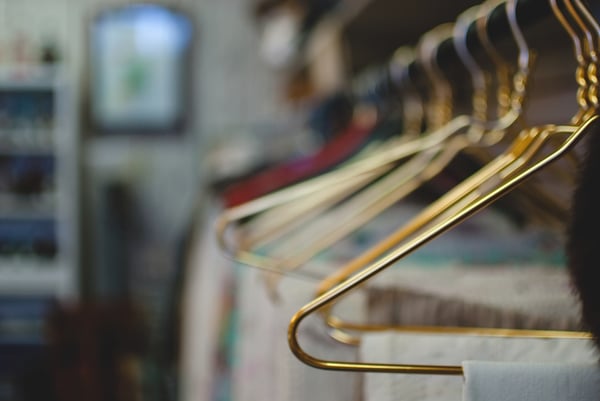 Inventory management is an essential, if unglamorous, aspect of fashion retail. Clothing ranges change frequently and, with the success of seasonal lines largely influenced by customer choice, staying ahead of demand is a challenge.
Effective stock management is necessary to ensure all items are constantly available, without tying up valuable storage space, with supplies of the most popular garments optimised to prevent gaps appearing on the sales floor.
Furthermore, managing your apparel inventory helps to suppress costs and enhances customer service - signs of a healthy business.
If you're keen to strengthen your retail business's net position by optimising your inventory and improving your stock tracking methods, consider implementing these strategies:
1) Invest In Inventory Management Software
Whatever the size of your business, inventory management software can revolutionise the way you keep track of stock in your store both on the shop floor and in back storage, offering a far more methodical and reliable strategy than spreadsheets or paper-based records.
STYLEman ERP is the core software that can manage all aspects of your apparel sales, including tracking stock levels and sales figures for every line within your store.
As STYLEman ERP is Cloud-based software, different users can access and update the stock data, including remotely, eliminating the confusion and errors that are associated with spreadsheet inventory tracking.
With the entire stock management process streamlined, less time is required to complete lengthy documentation, improving the accuracy of the data and reducing the chance of making mistakes that could lead to a costly overstock or understock situation.
2) Invest In Warehouse Management Software
Warehouse stock is sometimes intangible due to its remoteness from the retail floor. An effective supply chain must ensure that the flow of garments from the warehouse to the store exactly accords with consumer demand thus preventing shortages of popular products which may frustrate loyal customers.
Many retail businesses rely on a physical stock count at fixed intervals, which are not aligned with the volume of movement of garments into, out of, or within the warehouse, and are not reflective of customer returns.
With STYLEman WMS, efficient paperless warehouse management will streamline your entire operation, featuring style and material inventory management and perpetual inventory counting – so you can enjoy constant real-time data about stock levels and early warnings of stock differences.
With handheld barcode scanners, stock can be tracked precisely and picking will be more accurate, reducing the downstream costs associated with mis-picks.
3) Carry Out Regular Audits
Auditing is a valuable tool to ensure that your inventory is correct, so that popular product lines are ordered on-time and that enough stock is available to fulfil customer demand.
However, matching up your recorded data with your inventory is complex and time-consuming if you're attempting to reconcile lengthy spreadsheets, particularly if you're moving a high volume of garments through your supply chain.
With STYLEman ERP and STYLEman WMS, full auditing tools give instantly accessible information about stock movements, including receipts, adjustments, stock count, transfers and returns, and provide you with the flexibility and data to carry out spot-checks, cycle counts or full physical inventory audits.
Try STYLEman Today
Inventory and warehouse management software should be a core component of your business's critical path, so to find out more about how STYLEman ERP and STYLEman WMS can help you to track stock more effectively, and to arrange a free product demo so you can see for yourself, please get in touch today.
Image source: Unsplash