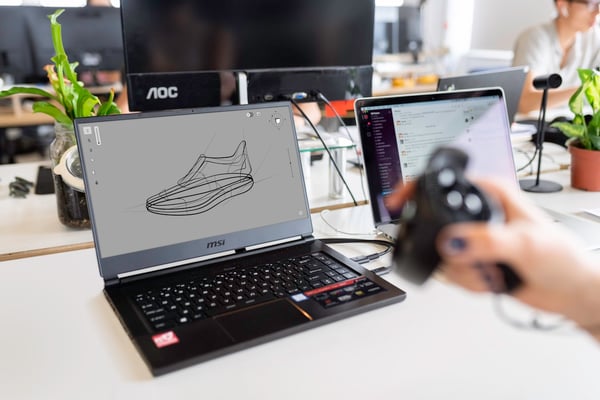 STYLEman PLM is one of the leading product lifecycle management platforms purpose-designed for clothing, footwear and accessories businesses.
STYLEman PLM is loaded with features that let you manage the entire product development process effectively, from initial design through to inclusion in the product range.
We're therefore extremely proud to announce the upcoming launch of STYLEman PLM V2, with a range of new and improved features, and a completely overhauled front end and user interface, for increased efficiency.
STYLEman PLM V2 is a sophisticated critical path management (CPM) tool that enables businesses of all types and sizes to effectively develop new apparel and footwear products.
To this end, STYLEman PLM gives fashion businesses the tools to complete all stages of the critical path on time and within budget, and the ability to work cooperatively with the supply chain to ensure greater accuracy and shared methodology.
How STYLEman PLM 2 Can Support Your CPM
The new version of STYLEman PLM offers fashion businesses several key improvements that can assist you to improve your critical path:
Increased critical path visibility – Amendments to critical path reporting allow more succinct and colour-related visuals, to enable a quicker assessment of the state of the current range.
Range Planning module – A new module to enable the range for a season/campaign to be planned, product types and colour palettes to be determined and targets costs, prices and margins to be set against which the plan is then monitored. Also provides the facility to report the actual sales against the forecast in the Range Plan.
Multiple updates within costings – The facility is now available to enable multiple costings to be updated within a single display, rather than having to do each style costing individually – thus providing greater efficiency and accuracy.
Multiple updates within Critical Paths – The facility is now available to enable multiple critical paths to be updated within a single display, saving time and avoiding duplication.
Export of data to Excel – The ability to export data to Excel, retaining all formatting, for onward analysis.
Updated importing and exporting facilities - STYLEman PLM V2 allows data uploads from a variety of file formats, and export of data into several third party applications.
Replacement of outdated tables with grid components – The new grid components provide a better display for your data, with improved options for sorting, filtering, maintenance and exports. There is also a greater level of customisation, in which you can add and remove columns to be displayed and save the revised formats.
Flexible filtering on grids – Provides for filtering and sorting options within each grid component.
Contemporary look and feel and colour scheme – The design and colouring of the interface has been amended to a more contemporary format and standardised to enable easier customisation. This will make STYLEman PLM more responsive for use on different devices and screen sizes, and enable better collaboration between users.
Revised, easily accessible menus – The menu structure and format have been revised to improve accessibility.
Replacement of icon buttons – Save screen space by replacing "weighty" buttons with smaller icons.
Find Out More
STYLEman PLM is designed to be the heart of your product development lifecycle, from inception to sale, allowing you to get goods to market with fewer overheads and delays.
To find out more about our cutting-edge software and to learn how it could work for your business, please contact us to arrange a free demonstration.
 
Image source: Unsplash