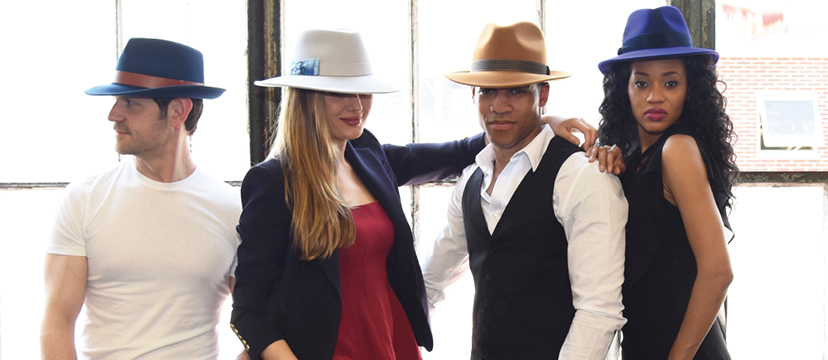 OSL solution to be implemented in US, UK and China
To provide total control over company's design and product development processes
Replaces existing Freeborders system
Option Systems Limited (OSL), a global specialist in the provision of IT solutions for the apparel and footwear industries, has announced that leading Headwear producer Bollman Hat, which designs and produces headwear for major brands such as Timberland, Bailey, Kangol, Betmar, Country Gentleman and Helen Kaminski, is implementing STYLEman PLM. Bollman will implement the world-leading PRM solution at its offices in the US and UK, as well as its sourcing facilities in China to give all parts of the organisation a single view of Product Development. Bollman currently use Freeborders PLM product but are replacing it with STYLEman PLM, which offers improved flexibility and support over their existing system. STYLEman PLM is the leading web-based Product Lifecycle Management system that goes beyond the scope of typical PDM/PLM systems to give a complete overview of the Range's development. Powerful Visual Management options show the state of Product Range development at a glance, and flexible integration options allow easy integration of approved designs into commercial systems.
"Bollman looked at a number of competing systems when looking for a new PLM solution" commented Rich Bainbridge, Information Technology Director at Bollman Hat. "But OSL's STYLEman PLM product is a clear leader in functionality, is fully web-based and allows us to "own" our data. OSL also made it very easy for us to transfer our data from Freeborders and therefore implement the system vary rapidly".
"We are designing, producing, and sourcing headwear for a growing number of brands, through our design, product development, and sourcing teams based in the US, UK, and Asia. We need a system that allows all these individuals to collaborate and also to give management a view of how product development is progressing. STYLEman PLM acts as the repository for all the product development information, while giving management a visual overview of the whole process". STYLEman PLM is being rolled out across the organisation in July 2008. This marks a rapid implementation of less than 2 months across staff based in 3 continents. "We are delighted to be working with Bollman Hat," commented Tony Parkinson, Managing Director at Option Systems Limited. "We developed STYLEman PLM specifically for companies like Bollman, who need a browser-based PLM system offering strong management controls and overviews of the Range. To win Bollman's business we not only had to demonstrate that we have leading software, but also that we have excellent service and a commitment to enhance and improve our offering for the future".
About Bollman Hat
Bollman Hat is celebrating 140 years in Business, having been founded in 1868 by George Bollman. The Bollman Hat Company continues to grow with a reputation for innovative designs, unsurpassed quality, world-class service, and the best collection of headwear brands in the world. Drawing inspiration from three generations of Bollman family, today's products provide sun-protection as well as support in the fight against skin cancer. Bollman's products offer customers fashion, outdoor function, fun, and a personal style statement. More information at www.bollmanhats.com
Image source: Bollman Hat Company