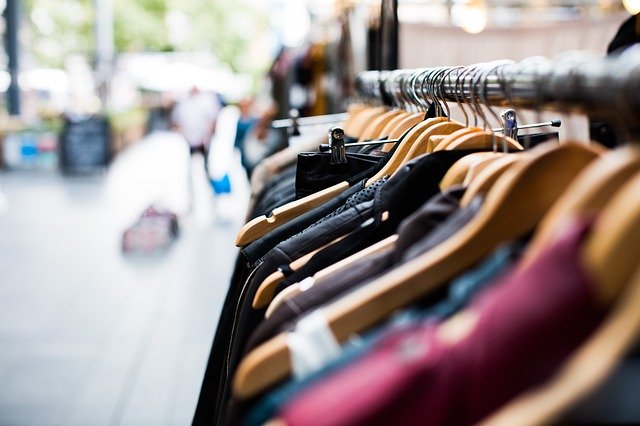 Fashion is one of the most rapidly changing industries, so an innovative approach to the way you do business is a key ingredient of your success. Business goals need to be ambitious to prevent your brand becoming yet another fashion victim of an always-changing marketplace, and ERP platforms can help you achieve these. Technology, too, is in a permanent state of advancement, so ERP software needs to keep abreast of these developments. Fully cloud-based solutions, such as STYLEman 365, are now the go-to for apparel and footwear businesses looking to forge a successful place in the market.
How Styleman 365 Could Transform Your Fashion Business
1) Cloud-based ERP that optimises workflow and slashes costs
With STYLEman 365, you're getting an ERP platform that was designed to meet the unique needs of fashion businesses like yours. Whatever the size of your apparel business, STYLEman 365 will overhaul your working practices, optimising workflow and cutting costs.

Some of the main savings you could enjoy includes:
Less expenditure on IT infrastructure, as the ERP is based entirely within the Cloud.

Easy expansion when more space or speed is needed.

Simple to change numbers of users to cater for seasonal peaks.

Reduced energy bills, as your business won't depend on electricity-thirsty servers, backup systems, and cooling equipment.

Lower operational expenses, as improved collaboration between teams means more efficient working practices.
2) Stay ahead with instant Cloud updates
Access to the latest tools and features is a must-have when you're investing in a cloud-based ERP. With STYLEman 365, you're guaranteed timely updates, both minor patches and major upgrades, that ensure you're enjoying the latest version at all times. With STYLEman 365, you can also run it in a test environment to enable your team to upskill with the latest features, putting updates into practice to build confidence and aptitude.

3) Outstanding collaboration, wherever you are
The ability to make strategic decisions on the go is at the heart of successful modern business, especially in a time where the office plays an increasingly minor role. STYLEman 365 offers sales staff in the field the facility to access the ERP at any time and from any location, on mobile and desktop devices. With instant access to real-time business data, they can make informed decisions to shape and grow your brand, and connect with everyone in the manufacturing and sales chain, including suppliers and customers.

But connectivity doesn't stop there. With a cloud-based ERP, everyone in the business can access detailed analytics and trend graphs, improving collaboration and information sharing.

4) Robust security protocols
Storing your data in the Cloud is a vital safeguard against a disastrous data loss event in the office, but it's wise to question how secure the information is against the complex tactics of cybercriminals. Fortunately, STYLEman 365 makes data security a priority, with safeguards built into every element of the ERP platform. With an overarching approach to security underpinning the platform, you can be reassured that safety isn't compromised by the benefits of mobile access.

Arrange Your Free Demonstration Of Styleman 365
If you agree that a Cloud-based ERP platform offers the best way to achieve your business goals, your next step is to arrange a free demonstration of our leading ERP solution, STYLEman 365. We're happy to take you through the software's ins and outs, and familiarise you with all the benefits it could bring to you and your team.


Image source: Pixabay