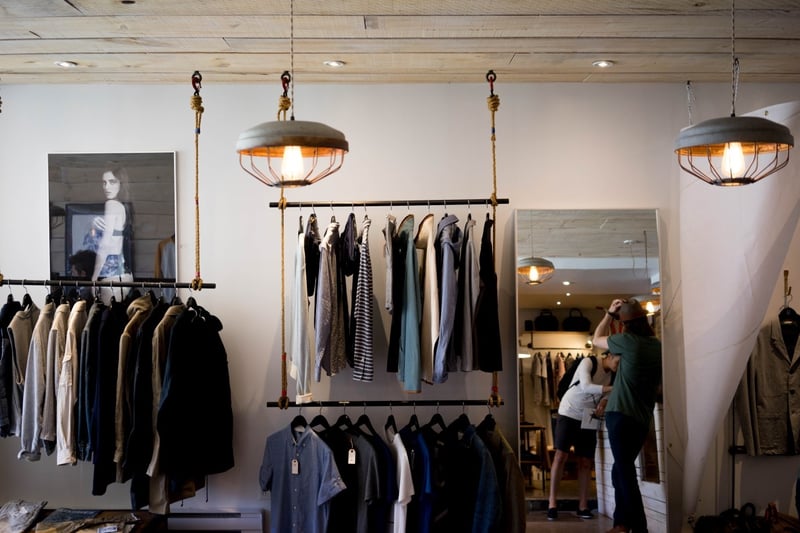 So, you've concluded that your apparel business would benefit from a modern, versatile ERP solution. Streamlining and optimising your business operations is central to improved productivity, collaboration, and profitability.

However, ensuring you choose the right ERP platform is crucial if it is to underpin every aspect of your brand's operations. At Option Systems, we have created a modern, flexible ERP platform to address the unique needs of apparel and footwear businesses. Hosted either on your local server or in the Cloud, STYLEman ERP comprises all the operational elements you need to manage the sourcing, stock, and sales of products.

STYLEman ERP works seamlessly with our other software, including STYLEman PLM, STYLEman B2B, STYLEman WMS, and STYLEman B2S, to provide complete product lifecycle management, from inception to delivery.
How STYLEman ERP Can Manage Your Product Lines
With multiple product lines, each consisting of different sizes, colours, and styles – and any number of combinations – managing these can be a challenge.

STYLEman ERP is designed to simplify the process considerably, utilising a matrix so that all SKUs can be viewed together. Second size dimensions, such as leg lengths or shoe widths, can also be incorporated. Data, such as budget costings or prices, can be entered at any level in the matrix – by style, colour, size, or fitting as you deem necessary.

Key modules of STYLEman ERP include:
Sales Order Processing
Customer Relationship Management
Sourcing
Production, including work-in-progress tracking
Raw materials management
Stock control
Sales ledger and retail back office
Secure Data Sharing With STYLEman ERP
Centralising your critical data is a core element of STYLEman ERP, ensuring that all departments in your organisation have access to real-time data whenever they need, from the office or when working from remote locations.
Equipped with Open Access, STYLEman ERP makes importing and exporting data simple, allowing users to view the performance of their business. By allowing colleagues from different departments to access centralised information, errors and duplications are eradicated.
STYLEman ERP is ODBC-compliant and can be integrated with third-party applications such as Planning Application, EPOS, Freight Forwarding and Third Party Logistics and Langdon Systems.
Arrange Your Free Demonstration Of STYLEman ERP
At Option Systems, we offer a free demonstration of STYLEman, so you can evaluate our versatile ERP software and understand how it could transform your apparel business. To arrange your free demonstration, click here or get in touch for advice.