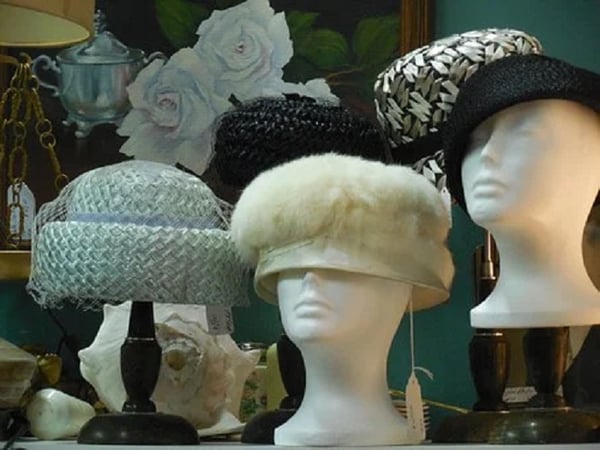 If there's one thing that we've learned from the recent economic turbulence, it's that the future of business is located in the digital realm. Remote working saves valuable time, reduces costs, and increases efficiency. However, some apps are significantly more productive than others.
As we head into the post-Covid-19 era of online production and management – as well as selling – here's a spotlight on the dynamic new purpose-built B2B sales app for apparel and fashion businesses, STYLEman B2B.
Why STYLEman B2B Has Never Been More Helpful
In this new normal, we'll have to maintain social distancing whilst we go about our usual work. This will mean that salespeople will not be able to approach a prospective client and walk them through a prospectus. Instead, many businesses will need a good quality B2B site that displays their product and allows the customer to browse the range and raise orders for product that they would like.
The products presented can be tailored to the customers needs and the salesperson can draw up suggested orders based upon products they have bought before, products that are selling well with other customers and/or a product that is on offer to clear remaining stock levels.
Saving Time, Saving Money
The digital marketplace is all about finding new pathways towards efficiency. This means making interactions swifter, smoother, and more streamlined. Companies and clients both benefit from the valuable time that is then unlocked, enabling an interconnected spiral of productivity.
This process reduces costs while increasing profits, resulting in a win-win situation for producers, distributors, retailers and customers.

STYLEman B2B is uniquely designed for making B2B sales interactions effortless for apparel businesses. Utilising a simple three-step process, orders can glide through the transactional chain within moments. Retail partners, wholesalers and distributors can browse the catalogue, place their order, and receive automatic confirmation, all from the comfort of their mobile device.
See Your Customers
To succeed, apparel businesses need to take control of their planning and productivity-enhancing strategies, and this can only be done with a clear understanding of the client base. Understanding who your business customers are, what they are buying, and their patterns and behaviour is crucial to guiding any organisation towards strategic success.

While most fashion industry sales apps target B2C sales, STYLEman B2B has advanced capabilities for connecting with business customers and understanding their behaviour. Developed to ensure high levels of visibility, it keeps marketing departments in tune with what clients need.
Stunning Digital Catalogue
With fewer bricks-and-mortar stores and the implications of social distancing, the digital marketplace is more vital than ever. Selling successfully online means creating an ambience that reflects the tone and quality of the products, ensuring that products are accurately represented. Customers can be given all the information that they require to market products to consumers, while search, filter, select, and stock availability functions make the buying process hassle-free.

STYLEman B2B makes life easy for clients and supply partners, with its no-nonsense catalogue that navigates customers straight to the point of sale. The app has a purpose-built colour palette and a graphical design that enables a quiet `harmony with products. This results in a stunning, easy-to-use catalogue that allows items to shine.
The Power Of Automation
The new wave of automation capabilities is empowering businesses towards a more efficient, error-free future. Automated features ensure that rather than being riddled with mistakes, accounts remain organised and accurate. Transactional information is exchanged securely, succinctly, and successfully, meaning that business operations have a level of professional integrity that analogue methods have always lacked.

STYLEman B2B has advanced automation that ensures error-free transfers, records, and invoicing. The business-to-business app fine-tunes the marketplace so that the full potential of digital working can be harnessed.
What Next?
To experience the potential of STYLEman B2B for yourself, or to learn more about the features and benefits, please get in touch today.



Image source: Pixabay