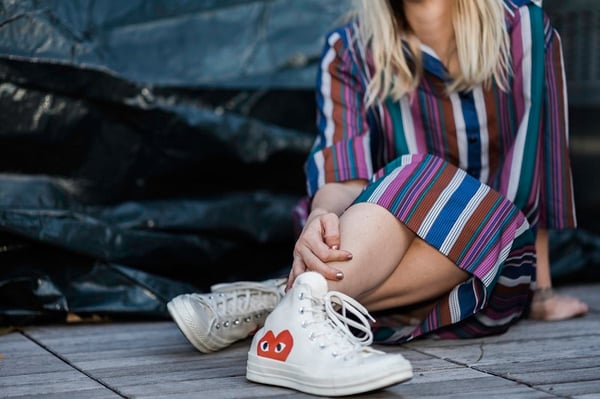 Enterprise Resource Planning (ERP) and Warehouse Management System software platforms are the mainstay of apparel wholesale and distribution businesses, without which it would be challenging to operate smoothly and reliably.
The terms ERP and WMS are sometimes used interchangeably but, although they share some common features, the two systems have some distinct differences. If your apparel business is considering investing in an ERP or WMS, it is important to understand the differences so you can make an informed decision.
What Is The Difference Between ERP And WMS?
When you're supplying apparel to a large number of retail businesses from multiple warehouses, it's vital that the supply chain operates smoothly so that merchants receive their goods on-time. Therefore, a system that enables you to track and manage the movement of inventory in your warehouses is central to a fluid operation.
A Warehouse Management System (WMS) provides real-time information about stock levels, locations, picking, packing and shipping so the inventory can be optimised for maximum efficiency. Historical data can be harnessed to generate reports to streamline inventory - for example, to determine how the storage of garments can be improved.

Enterprise Resource Planning (ERP) software includes some WMS components but offers a wholesale approach to automating a business's operations across all departments. The main aim of an ERP system is to improve the exchange of information between departments, including accounts, order processing, inventory management, purchasing and customer relationship management. At its most basic level, an ERP integrates a business's functions into one system, so that processes are streamlined and information is accessible from across the company. So, while warehouse management is a core element of ERP, an ERP provides a more overarching approach to business management that incorporates all aspects of operations.
How WMS And ERP Can Benefit The Apparel Industry
Implementing the right software solution for your apparel business is a key strategic decision, as your choice has far-reaching implications for the operational success, customer relationship management and financial standing of your organisation. Both WMS and ERP systems can have benefits for the apparel industry, although industry-specific challenges – such as seasonal variations in demand - should be addressed. ERP software is particularly suited for strategic campaign planning, whilst a WMS is far more specialist and is better suited for warehouse operations.
Next Steps
At Options Systems, we offer a free product demonstration for STYLEman ERP and STYLEman WMS to help you to make an informed decision about which solution will best meet the needs of your apparel business.
For more information, simply get in touch.

Image source: Unsplash