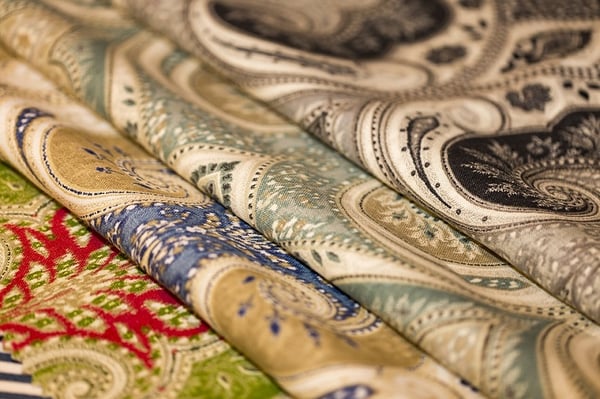 The apparel industry faces unique challenges that standard software solutions cannot always address. From the design and manufacture of garments through to distribution and sales, the industry can be shrouded by unpredictability, with seasonal variations, economic instability, the cost of raw materials and shifting consumer demand all impacting heavily on the profits and viability of apparel businesses.
Apparel manufacturers face a combination of pain points. From toned-down integration between departments and a lack of real-time business management, to poor data security and inventory stock-outs, these issues can affect productivity and damage customer satisfaction and brand reputation.
The solution? An apparel-focused ERP can streamline the entire business, saving you time and money, harnessing cutting-edge functionality that is tailored to the specific requirements of your sector.
How Can An ERP For The Apparel Industry Save Time And Money?
An efficient ERP platform can reduce operational and administrative costs by as much as 15%, while improving the workflow of the business in several key areas:
Efficient ordering and workflows
By automatically generating materials orders, ERP software for a garment manufacturing company can simplify operations, enabling you to track orders, change bills of materials and convert them to work orders, track actual material consumptions, manage small-scale batch runs and track products throughout the entire process. Consequently, efficient time management and employee productivity will be improved as time-consuming tasks are eliminated.
Improved resource management
One of the challenges facing apparel manufacturers is the constant change in consumer expectations, which can lead to unprecedented demand for particular product lines. Without an effective overview of materials and other resources, inventory can be unstable, with excesses accumulating in warehouses or stock-outs leading to products being unavailable.
An ERP can provide real-time, accurate information that tracks and predicts consumer demand so that informed business decisions can be taken to ensure that inventory levels are optimised to meet demand.
Centralised product data
Cost control is central to the role of ERP software, and it's especially relevant to apparel businesses. By centralising product data and managing the inventory from the initial concept to the final garment, significant savings can be enjoyed. For example, ERP software for a garment manufacturing company can identify where a fabric is used in several lines, facilitating the accurate calculation of the total fabric required. Buyers can then negotiate the most generous deals with suppliers, while item specifics, such as composition or care instructions, can be produced centrally, rather than having to rehash the same information repeatedly across different manufacturing teams.
Streamlined administration
With all departments able to access a single platform, customer data is stored centrally in the ERP, reducing the time spent by administrative staff tracing and matching up information. Customer enquiries can be answered promptly with relevant, real-time information, while invoicing and purchase order documentation can be reduced.
With less need to complete manual tasks, fewer errors are made and overall efficiency improves.
Find Out More
For more information on our STYLEman ERP for your apparel business, or to request a free demonstration of the software as part of your product evaluation, get in touch with Option Systems today.

Image source: Pixabay