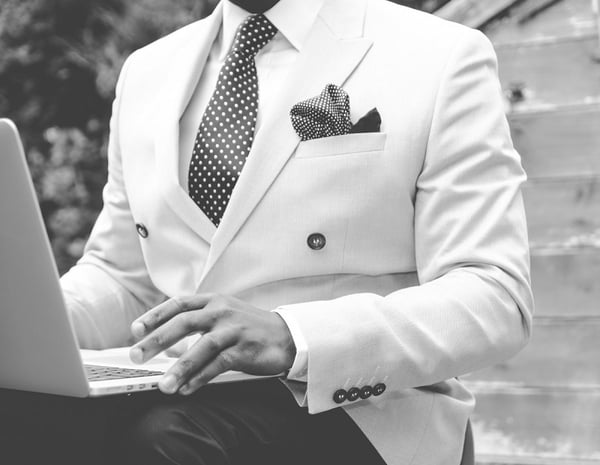 Expanding into new markets is an ambitious but positive target that suggests the health of your core business is strong. Growth is irresistible, promising the potential to enjoy more profits, deeper market reach and the chance to make a more sustained imprint on the apparel industry. However, expansion into new markets mustn't be taken lightly. Your core business remains the bread and butter of your success and must be protected if your brand is to flourish. Business growth is fantastic; here's how STYLEman ERP can help you overcome the challenges that stand in the way of success...
Improved Visibility Across Your Business
In a sector in which competition is high, apparel businesses cannot afford to wait for information to drip-feed from different departments while key business decisions are left to simmer. For processes to be quick, efficient and responsive, real-time access to accurate data is essential, so a single Cloud-based ERP can improve visibility across a garment's product development process. From product inception to final delivery, every step of the process can be micromanaged by a PLM for the fashion industry, to ensure no errors affect the success of a new design.
A Single, Unified Data Resource
As your apparel business expands into new markets, entry-level software – often relying on spreadsheets – can quickly become more of a hindrance than a help. Alternatively, different legacy systems may mean time is wasted pulling together information from multiple sources to generate reports. The wheels of your operation grind slowly.
STYLEman can unify these sources into a single, accessible goldmine of information that anyone in your organisation can access, at any time and from any location. With the 'new normal' in the post-pandemic world potentially restricting the frequency of face-to-face sales meetings, instant remote access to business data via mobile devices will be invaluable for new customers, as well as giving them the ability to monitor orders and manage their accounts.
Efficiency Achieved Through Modernised Processes
As apparel companies expand, their business processes can become complex webs that may lead to supply chain problems, inventory issues (such as stock-outs) and slow responses to customers' enquiries. Maintaining the integrity of the core business is essential if customer loyalty and brand reputation is to be protected. Specialist ERP software for garment manufacturing companies can modernise business processes to achieve greater efficiency.
Arrange Your Free Demonstration Of STYLEman
As an ambitious apparel business that is ready to take the next step into broader markets, you'll expect your Cloud ERP solution to support growth and manage change, providing scalability and flexibility. Confidence in the product is key so, at Options Systems, we offer a free demonstration of STYLEman.
Get in touch today to arrange yours.

Image source: Pxhere