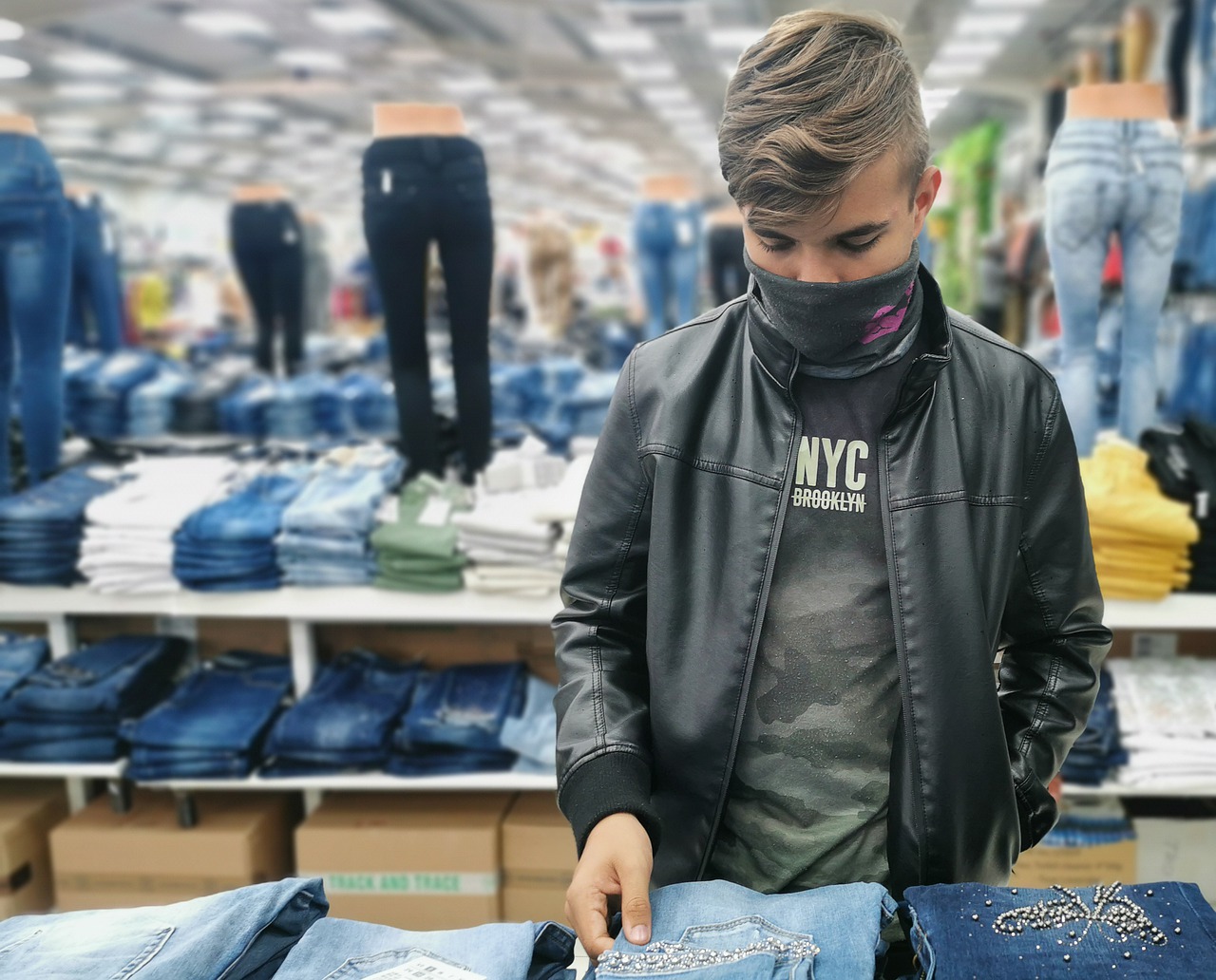 Fashion outlets have had to rapidly alter how they organise, run, and profit from their clothing channels during the pandemic. While some companies have met the challenges of Covid-19 and thrived, others have struggled against a squeezed marketplace and disrupted sales channels.
What Is A Clothing Distribution Channel?

A clothing distribution channel is more than just a shop front. It's a supply-chain method used to maximise sales and minimise the long-term warehousing of unsold stock. Streamlined sales models match the general mode of clothing sold in each batch, eliminating wastage, losses, and pile-ups.

There are three main categories of factory-to-retail clothing distribution channel:
• Retail – a product is sourced and sold through own owned stores or concessions at retail price
• e-Commerce – a product is sourced and sold via own website or via third party websites e.g. Amazon, eBay, Zalando, Otto, ASOS etc. at retail price
• Wholesale – a product is sourced and sold to a retailer at wholesale price.

Cost, scarcity, demand, custom orders, and capacity to directly market items can affect which type of channel is best. Each of these channels can involve a degree of discounting as necessary.


How Have Coronavirus Disruptions Affected Clothing Channels?

As few public-facing businesses can survive more than a few months of shop shutdown, retailers have had to open up new channels and close off or mothball unprofitable avenues. Retailers have responded to the challenges of Covid-19 in several ways:
Surviving Or Thriving?
Channel adaption tactics for Covid-19 have varied. Some retailers have accelerated their already advanced digital development plans to better cope with an uncertain post-pandemic future. Others in a weaker pre-pandemic position have cut their high-street presence to save money and focus on their strengths - high-end direct supply. Some smaller labels have chosen to quit direct retail to shift their factory output to more profitable wholesalers or e-commerce platforms.

Online ordering and stock digitisation have been the defining trends. Home delivery has been the one channel able to cope with and benefit from stringent lockdown restrictions, the Covid-19 telecoms 'explosion', and a vastly reduced public space. In a few cases, retail-only outlets with no online presence have gone into suspended animation (e.g. Primark UK – this high street giant had the cash reserves to suspend trading for 12+ months).
Moving Away From Oversaturation And Rapid Supply Channels
Poor consumer confidence, lack of public events, and squeezed household budgets have made chasing slower, steadier turnover in the utility clothing market much more attractive to almost all sellers.

Companies have realised the direct-order middle-ground market was sorely underexploited in favour of public retail spaces. Most digital and retail channels may eventually focus exclusively on bigger ticket, custom-ordered items, moving away from low-profit consumer clothing. Recent advances in AI-powered sewing and assembly tech (already used with high-end footwear) will likely compound this trend in the late 2020s.


Lockdown's Winners And Losers

Major online winners from lockdown (e.g. ASOS) are buying out the defunct, floundering competitors unable or unwilling to adapt to the crisis. Some struggling companies already in debt before the pandemic (e.g. Arcadia, Debenhams) have finally collapsed. Their supply routes have been eaten up whole and repurposed by larger, more flexible competitors with rolling warehouse space, technologically advanced logging and monitoring, and a far better digital reach.


Channel Management With STYLEman ERP From Options Systems

Our modular STYLEman ERP suite is purpose-built for clothing retailers, wholesalers, and manufacturers alike. Get in touch today to find out more or to arrange a free software demonstration.
Image source: Pixabay