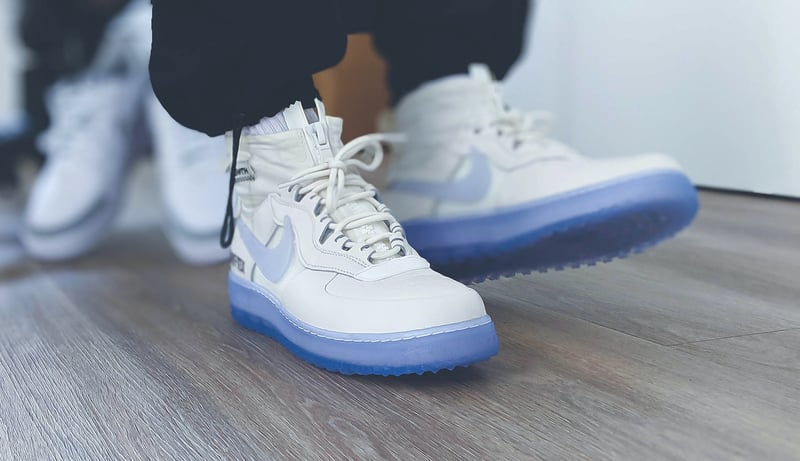 2020 has been a good, if challenging, year for e-commerce, with massive growth in demand for the sector across the world. Faced with the challenge of lockdown and disrupted supply chains, consumers have been compelled to shop in different ways, and product demand has shifted, too. Rather than being backwards-looking, apparel and footwear brands must respond to the new opportunities that the post-pandemic world offers, building resilience and exploring new ways to grow their businesses.

2020: The Trends That Are Impacting The Fashion Industry
Some Covid-related fashion retail trends are already becoming apparent as the process of changing consumer behaviour gathers pace:
Like many areas of retail, some apparel and footwear businesses are reducing their presence on the High Street by closing stores.
More people than ever are browsing and purchasing products online, with new technologies, such as augmented reality, offering consumers a cutting-edge retail experience from the comfort of their own home.
Consumers are spending more time than ever on the Internet, with increased exposure to advertising channels via social media.
Peaks and troughs in consumer spending mean an uneven distribution of stock, with accumulations of unsold garments offering the potential for tempting discounts and sales promotions.
New sales channels are emerging online, with some retailers joining forces to maximise their impact.
Logistics and shipping companies, including those that offer home delivery, have responded to demand by drastically increasing their personnel and resources, so consumers' expectations for rapid delivery of garments is greater than ever.
The average amount of clothes purchased by individual consumers has gone down – especially in the workwear, partywear, and festivalwear sectors. However, consumers have been more likely to make considered purchases of high-value clothing (e.g. designer clothes), and the loungewear and exercise clothing sectors have seen an increase in demand.
For apparel and footwear businesses, the challenge is how to embrace these new trends, to keep pace with changing consumer habits driven by the rapid growth of new technologies.
How STYLEman Can Support Your Business During Market Change
At Option Systems, we're the leading provider of business software to apparel and footwear brands, and the ideal partner to support you during a period of change in the fashion market.
To help your business capitalise on the opportunities that the 'new normal' offers, our specialist software – STYLEman ERP and STYLEman PLM – can support by:
Optimising stock at every stage of the supply chain to ensure you can deliver a responsive service to meet fluctuations in consumer demand.
Improving warehouse management so that products can be picked and shipped for rapid delivery.
Synchronising and managing product lifecycle development to reduce time-to-market, so that product launches can be more carefully timed to meet emerging trends.
Driving efficiency across the entire business so your brand can compete more effectively in new markets and via new sales channels.
Arrange your free demonstration of STYLEman
If your brand needs to stay ahead of the game and adapt to changing circumstances, STYLEman can give your business the edge. We offer a free demonstration of our software so you can understand how your business will benefit in these changing times, so get in touch to arrange a product evaluation today.
Image Souce: Unsplash