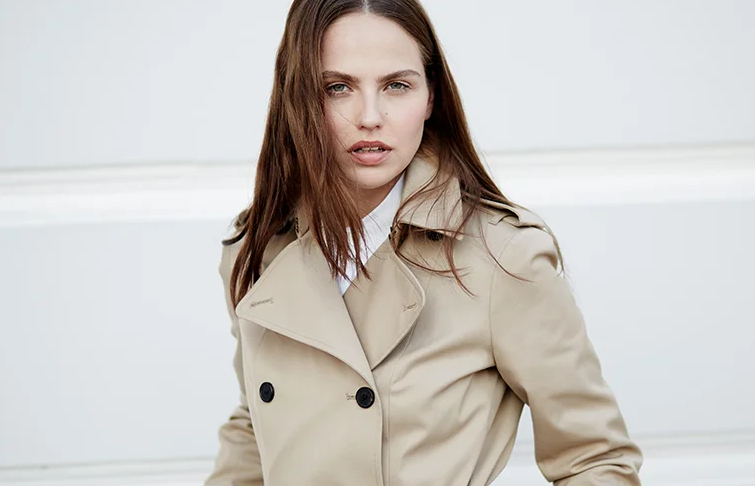 Aquascutum chose STYLEman V11 for their wholesale business
New solution provides Aquascutum with core system to support wholesale and Retail business
STYLEman provides unparalleled brand management facilities
Option Systems Limited (OSL) has announced that Aquascutum Ltd – the world-famous classic outerwear brand – have selected STYLEman V11 to support their wholesale and retail business. Option Systems is a leading global specialist in the provision of IT solutions for the apparel and footwear industries, and its STYLEman solution will provide Aquascutum with a state-of-the art management system for the company. Using STYLEman will help provide Aquascutum Ltd with greater control of its sales, stock and procurement and ensure that customers and suppliers have accurate order and delivery data.
The latest version of STYLEman, V11, provides a number of key benefits to users including ease of integration to Office applications using Microsoft .net, and integration to other applications using OpenAccess. STYLEman offers a complete back-office process management for clothing and footwear products.
"We're delighted to welcome Aquascutum to the STYLEman user community", said Tony Parkinson, Managing Director of Option Systems. "Aquascutum has gone through some tough times in recent years, but after some restructuring is now poised for future growth. It's a fantastic brand with a strong heritage, and we're very pleased to be working with them".
About Aquascutum
Aquascutum draws on its heritage combining quality and fine craftsmanship with innovation and exquisite design to create its own quintessentially British style that offers luxury, attention to detail and authenticity.
Aquascutum has played an intrinsic role in the history of the trench coat. Founder John Emary worked in collaboration with the British military to turn his patented waterproof fabric into a garment that offered functionality and protection for the soldiers of the First World War. To date, this level of innovation has continued to embed itself at the heart of the brand.
Aquascutum have been applauded for their fine craftsmanship, luxurious fabrics and attention to detail that has been applied to all matters sartorial. Ultimately Aquascutum is a company with a quintessentially British point of view for whom the pursuit of style is a way of life.
Image source: Aquascutum