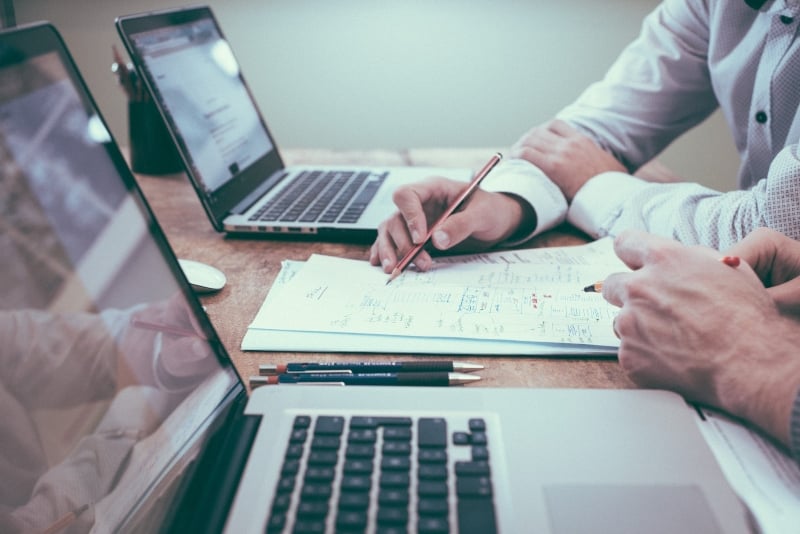 So, you're planning to invest in STYLEman ERP, the leading ERP solution for the apparel and footwear industry. Your staff will need to be fully trained to use the software - after all, the implementation of any new technology or business system depends on your colleagues learning how to use it in their daily work. Luckily, STYLEman's intuitive, cloud-based design makes it quick and easy to get to grips with, allowing your team to navigate it comfortably and pass on their knowledge to their colleagues.
Option Systems: Preparing Staff For ERP Implementation
At Option Systems, we passionately believe in the power of high-quality professional development, but we also recognise that key personnel are best placed to deliver training to their staff. That's why we advocate a 'train the trainer' approach to promoting best practices in using new ERP systems. We train the key users within your business, who then take on the responsibility to deliver their knowledge and understanding to different teams and departments, in a way that suits their unique business model.

Training is provided close to your ERP implementation date on a "just in time" basis, to ensure that knowledge is relevant and fresh. Our training programmes are customised to ensure that each business can get the most out of their investment by utilising the most appropriate tools, functions, and modules.
Those trained - the key users - become the focal point for first line support within the business, provide the training for newly-recruited staff and, in some companies, produce detailed procedures guides on how the system is used uniquely in that business. Five minutes now can save you five weeks down the line.
How 'Train The Trainer' Could Benefit Your Apparel And Footwear Business
Our 'train the trainer' approach has been successfully used with many apparel and footwear businesses and, in each case, we've witnessed a significant growth in knowledge within each organisation. Companies that adopt our approach enjoy cost and time efficiencies without compromising their training quality.
A Flexible Solution To Training Needs
Effective training is flexible and can be delivered in many formats. From team briefings at the start of a working day, to intensive one-to-one support over a more extended period, the shape of ERP software training should be defined by the needs of your staff. Having expert trainers within your business ensures that targeted support can be given when needed, in a responsive and relevant way.
Cost-Effective Training Saves Money
High-quality training needn't come with a hefty price tag. With a 'train the trainers' approach, you don't need to pay for the same programme repeatedly to ensure that all employees receive it, and there are no hidden costs, such as the trainer's travel or accommodation.

Empowering your key staff to deliver training also reduces the time spent on professional development, as each individual or department's needs can be more precisely addressed. With a strong ethos for professional development, your staff will grow in confidence and positivity, helping sustain employee retention.
High-Quality ERP Training From Option Systems
Outstanding training is a crucial step to implementing your new ERP solution and, at Option Systems, our experts are ready to prepare your key staff for the responsibility of training the entire workforce. For more information about STYLEman ERP and STYLEman PLM and how we can work in partnership with your trainers, get in touch today.

Image: Unsplash