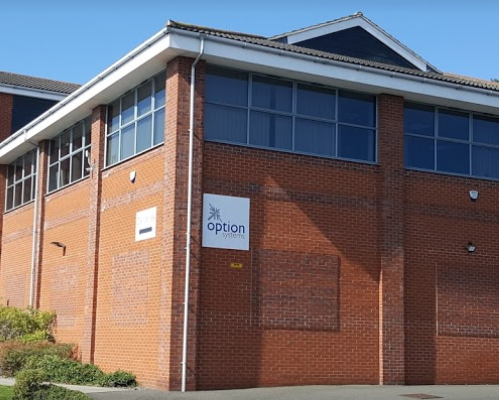 Move follows strong sales
Recent orders include Hunter Rubber company, Oxford Industries and 1927
Option Systems Limited (OSL), a leading global specialist in the provision of IT solutions for the apparel and footwear industries, has moved to new headquarters to support its continuing growth. A number of recent high-profile orders from organisations such as the Hunter Rubber Company, Oxford Industries and 1927 have resulted in OSL increasing its customer base and the move to new premises will play a key role in supporting this expanding client network.
OSL's new headquarters in Leicester will ensure that the company has the resources to provide support and sales assistance to both its existing and future customers across the UK.
"More and more wholesalers, distributors and retailers are looking for ways to improve their business processes, which has resulted in an increased demand for both Enterprise Resource Planning (ERP) and Product Lifecycle Management (PLM) software," commented Tony Parkinson, Managing Director at OSL. "We experienced a significant upturn in sales during late 2004 and early 2005. In recognition of this we took the decision to move to new premises.
"The recent launch of our STYLEman PLM solution, coupled with the ongoing success of our STYLEman ERP system, means that there is a definite requirement for us to develop as a company to be able to meet the ever evolving needs of our customers. The new premises will give us the increased flexibility we require to not only meet, but exceed the requirements set by our clients both now and in the future."
STYLEman, from OSL, is the leading enterprise solution developed specifically for clothing and footwear companies. With unparalleled industry functionality and completely web enabled, STYLEman allows organisations to maximise the potential of their operations by simplifying processes, and effortlessly delivering the operational and management information they require. The new STYLEman PLM system is a powerful, web-based collaborative range lifecycle management application that goes beyond traditional Product Data Management (PDM). By utilising STYLEman PLM designers and suppliers ensure that they have the information and control they need to plan, develop and review an entire product range as it evolves, creating the right mix of designs and products.