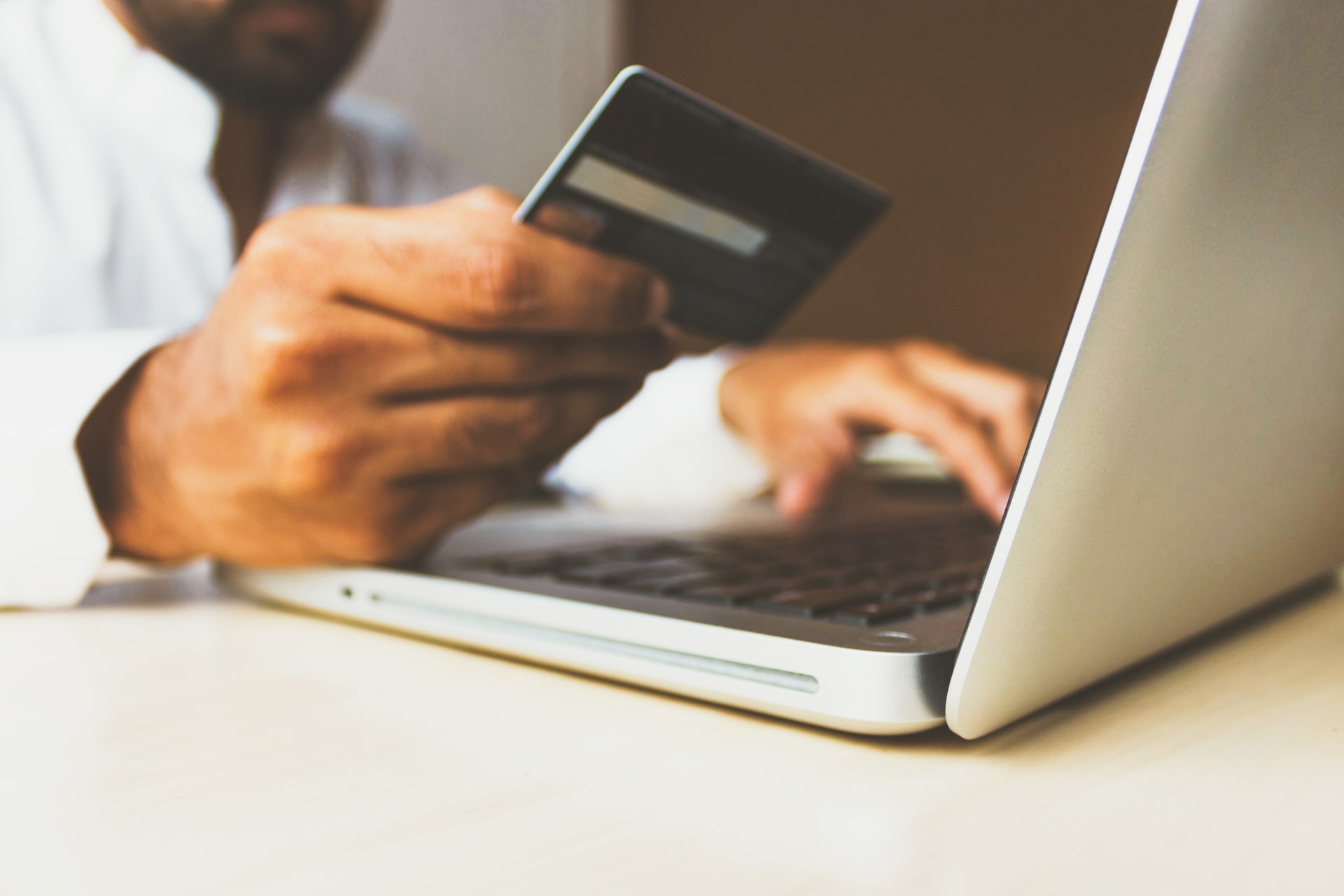 Every business has been plunged into chaos during 2020. Conflicting information, almost daily changes to guidelines, and an entirely new and unknown retail experience for consumers have made strategic planning more than merely challenging. Online retail, however, seems to be becoming healthier. What's the truth, and how does it affect you?
Online Sales Are On The Up: What's The Evidence?
Shopping analytics may be all over the place at the moment, but the Office for National Statistics (ONS) is absolutely clear on one point: as a percentage, online sales are up.
As the published ONS data shows, online sales have been steadily climbing since 2006, following a pattern that peaks during the busy Christmas period. 2020 bucked the trend, reaching a new record in May, when a staggering 32% of retail was conducted online. With 'non-essential' retail businesses once again forced to close in the run up to Christmas, festive online shopping is expected to be off the scale this year.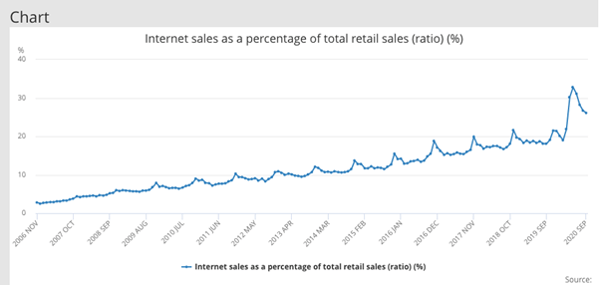 Source: ONS
What Does This Actually Mean?
The ONS offers a breakdown of its figures. These show that between January and September 2020, online sales almost doubled for food stores, non-specialised stores, and household goods stores. Non-store retailing, such as B2B, has also seen a dramatic increase, making up almost half of total sales.
The figures speak for themselves: business may be complex during the current climate, but online sales are offering a lifeline. This is a two-way street, benefitting both businesses and consumers in equal measure, and sends a very clear message that despite economic turbulence, people are still spending.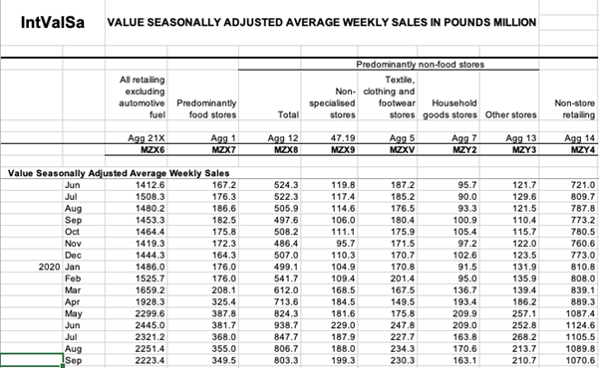 Source: ONS
Is The High Street Recovering?
To put it bluntly, nobody is sure, and the immediate outlook for physical retail outlets in the current climate isn't great. The slump in March, when lockdown was announced, is going to take some time to bounce back from. This is coupled with increasing unemployment and necessary measures for stores that have seen their footfall either drop or vanish altogether during the crisis. Although the government now has an unsettling £2trillion debt, the UK economy is once again growing. Figures for September announced a healthy 2.1% growth in GDP – an unheard of figure in normal times. Moreover, people still need to shop, and businesses still need to source supplies, so the economy is ticking over reasonably well under the unprecedented circumstances.
What Does This Mean?
For both companies and consumers alike, the cycles of lockdown and restrictions, and different rules for different parts of the UK, are frustrating. It's difficult to forecast demand, difficult to gauge what will happen from one week to the next, and difficult to predict when things will start to improve.
However, for all companies, the dramatic increase in online sales stands as a solid beacon of hope. The shop doors may be closed, and people may be stuck indoors, but life continues. For many, this should be a sign of opportunity rather than gloom.
How Can My Business Make The Most Of The Opportunity?
Business consultant Sam Marchant suggests that now is the ideal time to work on any e-commerce plans that have been put on the back burner.
"Now is a time of high traffic," he explains, "tethering your e-com site to your ERP is more important now than ever before. If people are moving online, it's the only way that you can reliably understand what your customers are doing."
An ERP (Enterprise Resource Planning) platform uses a database approach to consolidate and analyse data, taking the mystery out of online sales. It tells you who has visited your site, why they visited, and whether that journey led to a successful sale. This can help to understand consumer behaviour, patterns, and trends.
Sam explains: "When you've got an actual shop, you can see what kind of customers you are attracting, and you can see what works. When we move into the online world, that side of things is completely hidden unless you have a decent ERP."
Experience Is A Wise Investment
With the growth in online sales, there has been an equal surge in new software. However, it's worthwhile being wary of newcomers to the market. This is because successful software takes significant feedback in order to prove its usefulness and accuracy, as well as its ability to work well with common e-commerce platforms such as Magento, Woo Commerce, and Shopify. If you're using a proprietary site, it's especially important to use an advanced solution, such as our recommended STYLEman ERP, which has excellent integration capabilities with ecommerce platforms.
What's Next?
If you want to explore the possibilities of increasing your online sales this year, Options Systems can help. To find out how, have a chat with one of our home-based support team today!
Image: Unsplash